The 2020 Sigma Awards
A brand new competition to celebrate the best data journalism from around the world.
Submit a project now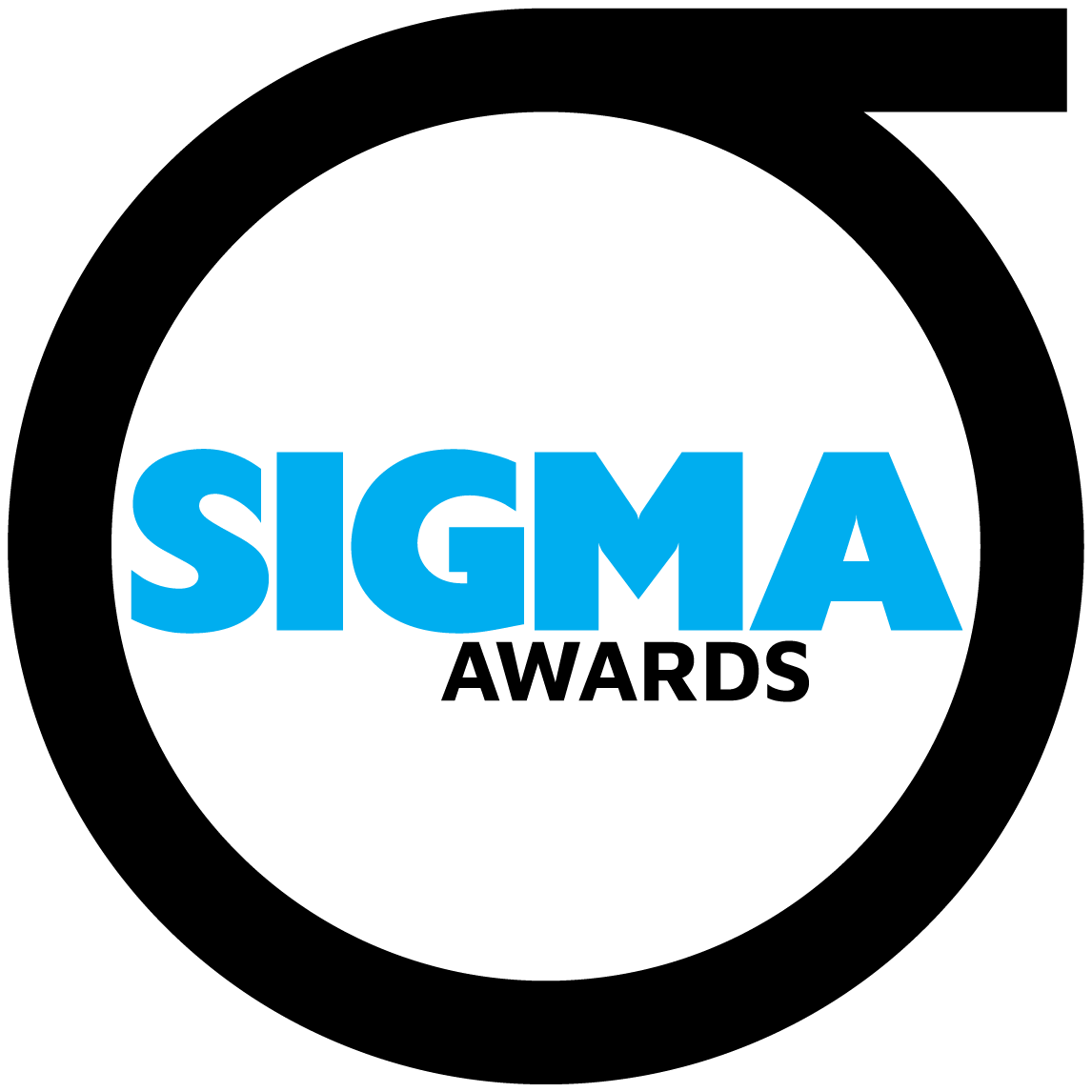 Announcing:
The Sigma Awards for outstanding data journalism
The Sigma Awards is a new data journalism award which aims to not just celebrate the best data journalism around the world, but also to empower, elevate and enlighten the global community of data journalists.
It was created by Aron Pilhofer (Temple University) and Reginald Chua (Reuters), with support from Simon Rogers (Google), and Marianne Bouchart (HEI-DA). It is sponsored by the Google News Initiative and hosted by the European Journalism Centre's DataJournalism.com.
The mission of The Sigma Awards is:
To highlight the very best data journalism being done around the world;
To build programs and resources around the awards that enable people in and out of the data journalism community to learn from this work;
To use the awards as a way to unite, galvanize and expand data journalism communities around the world.
Core to this project is The Sigma Awards team's ambition to bring the data journalists from around the world together to share expertise and ideas, inspire each other, and build a community that endures beyond the awards themselves.
To that end, winners will be brought together at the International Journalism Festival in Perugia on 1-5 April 2020 to celebrate their work but, more importantly, to participate in and lead data journalism panels, discussions and workshops. There they will not only learn from each other, but will be reaching out to the broader community of data journalists and would-be data journalists, building relationships that will help spark better collaborations and work around the world.
Entries to the competition are now open and data teams from around the world have until 3 February 2020 at 11:59pm ET to enter via this online form.
Practical information
What's the prize?
All the winning projects will win a trophy and an all-expenses-covered trip to the International Journalism Festival 2020, taking place on 1-5 April 2020 in Perugia, Italy, for up to two people from their team.
A dedicated session to celebrate their work will be set up at the festival but, more importantly, winners will also participate in and lead data journalism panels, discussions and workshops at this event.
Categories
Nine prizes will be given in total for the first edition of The Sigma Awards.
1. Best data-driven reporting (small and large newsrooms)
Awarded to the entry that best utilizes data as part of a substantial piece of investigative or explanatory reporting. The winning entry will be a story or series that stands on a foundation of data and analysis, techniques commonly associated with precision journalism, computational journalism and/or computer-assisted reporting. Narrative, graphics, interactives and presentation will be considered, but the primary focus of this category is on the use of data acquisition and analysis to tell a story that couldn't be told any other way.
Two awards will be given in this category: one to a small newsroom, and one to a large newsroom.
2. Best visualisation (small and large newsrooms)
Awarded to the entry that best utilizes data in visual form to tell a story around an important topic of public interest. Key considerations will be how well the visualization conveys key journalistic findings, and whether it does so in a clear, concise, engaging and methodologically sound fashion. Judges will consider the techniques used to do the data analysis and produce the visualization, although the primary focus will be on the visual narrative itself.
Two awards will be given in this category: one to a small newsroom, and one to a large newsroom.
3. Innovation (small and large newsrooms)
Awarded to entries that push the boundaries of what's possible. This award will recognize innovation in any part of the data journalism process, from data acquisition, cleaning and analysis to design and presentation or anything in between. This award could be given to a published piece of data journalism or for the tool, technique or process used to develop it. The main criterion is that the work represents a significant improvement in process or technique that moves the practice of data journalism forward.
Two awards will be given in this category: one to a small newsroom, and one to a large newsroom.
4. Young journalist
This award honors outstanding work done by a student or early-career professional aged 27 or younger at the time the work was created. Judges will consider the quality and innovation of data use, analysis, reporting and/or presentation. The work should have been solely or principally created by the entrant. A maximum of seven examples of work per entry will be considered.
5. Open data
Awarded to the entry that best reflects a commitment to making data open, accessible and relevant to other journalists, researchers and/or the general public. This could be anything from a tool or technique to a platform to a published piece of journalism as long as the net effect was to make journalistically relevant data more open and accessible. Impact here is key, and applicants should indicate how what they did achieved that goal.
6. Best news application
A great news application is one that empowers users to find their own narrative within a larger dataset. The winning entry should stand on its own as a piece of journalism, not requiring additional reporting or explainers for context. Rather, the data *is* the journalism. This is not a visualization or data-driven reporting, although entries may utilize both. This is a stand-alone site that might provide users with the tools they need to sift through a dataset or datasets in order to discover what's most relevant to them. Or it may be a site that covers a single theme or topic in depth -- but, again, providing users the ability to interrogate the data and find their own stories.
Criteria
Entries must be for work published in calendar year 2019
Entries should be submitted via our online form.
Entries must be received by February 3, 2020 at 11:59pm ET, to qualify.
Applicants can enter as many projects as they want to the competition. However, each project can only be entered in one category. If you are unsure which category you should pick, read the category descriptions from the above section carefully and select the one that fits best. During the jury process, if the judges consider that your application would fit better in a different category, they will reallocate your project as they see fit.
Entries should specify if they are entering in the large or small newsroom category, where applicable. Small newsrooms are defined as those with 35 or fewer journalists (including regular freelancers/contractors), or equivalent (eg, two half-time freelancers count as one person.)
Organizers that do not qualify under this definition but who believe they belong in the small newsroom category may petition for an exception by sending a letter from the editor-in-chief explaining his or her rationale to Marianne Bouchart, competition manager at

[email protected]

Collaborative work should be entered in the category of the larger organisation.
Entering organisations grant The Sigma Awards the right to use their material in their entry, including the organisation's name and logo, on The Sigma Awards website and other marketing material around the awards.
Other considerations:
In the future, our goal will be to make this award program completely language-agnostic. Because of the tight deadlines around the 2020 contest, entries in languages other than English should offer as much translation as possible.
The judges appreciate short, concise and well-curated entries that pare the work to its essentials.
Jury
The jury will be led by Reginald Chua and Aron Pilhofer, co-chairs of The Sigma Awards. We've also gathered an incredible group of 21 international experts to go through all the entries this year.
Pre-jury
We've gathered a group of 10 international experts in data journalism to help us review all the entries submitted this year.
The pre-jury will be led by Simon Rogers, Google (US), also director of the competition and Kuek Ser Kuang Keng, competition officer (Malaysia).
Members of the pre-jury include:
Contact
If you have any questions about the competition, get in touch with Marianne Bouchart, manager, at [email protected].
You can also follow us on Twitter @SigmaAwards.
Sign up for our Conversations with Data newsletter
Join 7000 data journalism enthusiasts and receive a bi-weekly newsletter or access our newsletter archive here.